Consumers solution
A new way to buy clothes.
We've developed a customer friendly shopping experience.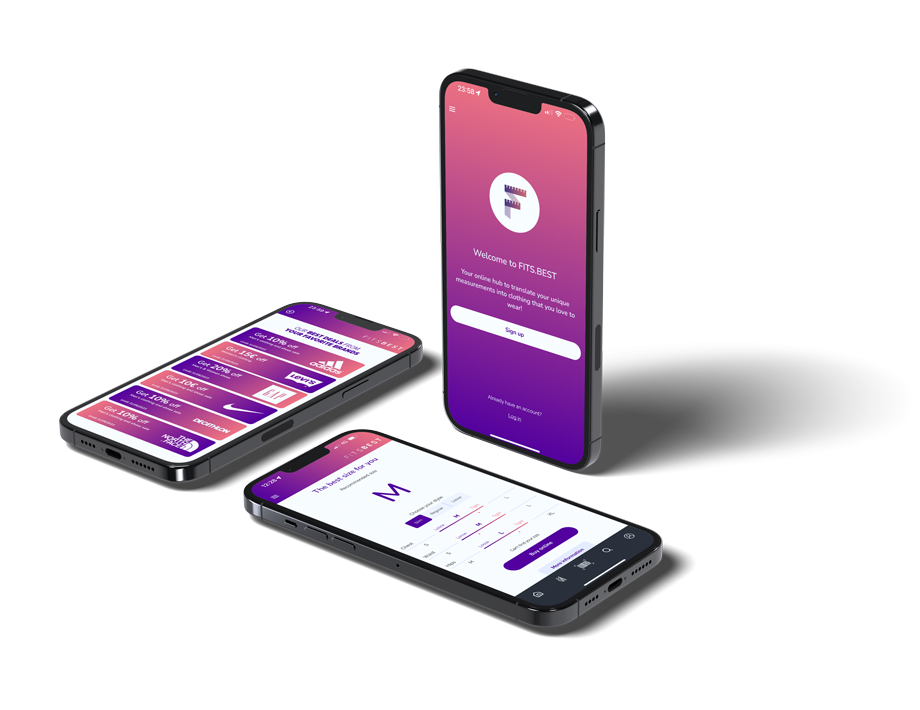 Fitsbest
The right size right away
Through a simple interface and with focus on your privacy, Fitsbest will be your personal assistant and digital twin in a more sustainable and tailored fashion environment. Our technology will save you the troubles of the old ways of shopping.
Fitsbest works thanks to Treedy's unique AI technology. Our app will give you an avatar with precise measures, enabling you to shop with a peace of mind.
Morphology makes us all unique.
By understanding yours, sizes and fits will become easier than ever.
Help the environment!
Returns are as annoying to the planet as they are to you. With Fitsbest, unnecessary trips to supply centers will be saved.
Make the best of your smartphone.
Our mobile app exploits the recent technology of ToF (3D) cameras.
We respect customer's privacy.
We only use their data to better serve them.
Visit fitsbest website
Treedy's unique & exclusive «No need to undress» technology yields the most accurate results in the human body scanning.